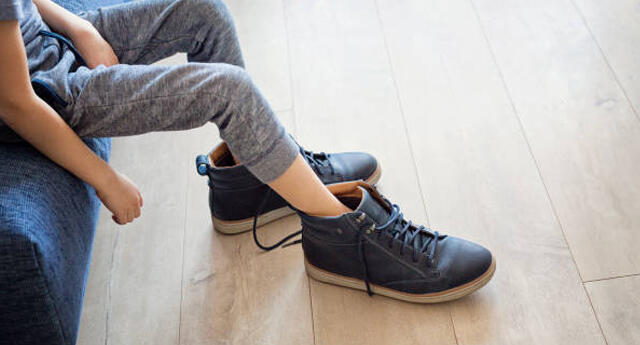 Photo: Getty Images/Mrs
It's happened to a lot of us. You've been cheated on by a spouse or partner. It would be nice to know why before you get invested in someone weather they'll cheat on you or not, and according to a new poll it may be as simple as looking at their feet.
A new survey by the cheating website Illicit Encounters finds that men with big feet are more likely to cheat.
In fact, those with size 10 feet above are twice as likely to cheat as men with size seven feet or smaller.
Men with size 11 feet were found most likely to cheat (29%), followed by:
Size 10 (25%)
Size 12 (22%)
Size 13 and above (21%)
"Men with bigger feet tend to be tall, so are perhaps likely to get more attention," illicit Encounters spokeswoman Jessica Leonia, shares. Some may argue that there is more to an affair than a man's shoe size, the data doesn't lie.