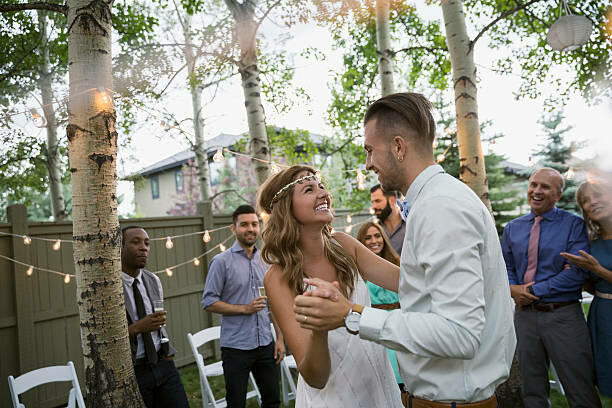 Photo: Getty Images/Hero Images
There are wedding traditions that have gone out of style, but one that has stuck is the first dance between the happy couple. According to WeddingWire's 2019 Newlywed Report which surveyed more than 18,000 newlyweds married in 2018, 92% of them shared a first dance at their reception. So what's changed?? The types of songs people are choosing.
Country is top of mind these days. Thanks Dan + Shay.
Or Kane Brown is also popular this year
But then pop sneaks it's way back in thanks Lukas Graham
Still not sold yet? How about Ed Sheeran's Perfect
The survey shows that some tunes are on the decline this year, including Ed Sheeran's "Thinking Out Loud," and John Legend's "All of Me," which were more popular in previous years. As for how couples choose their special song for their first dance, 46% say they went with ballads that reflect how they met their partner or the relationship itself, and 41% say they just picked a personal favorite.