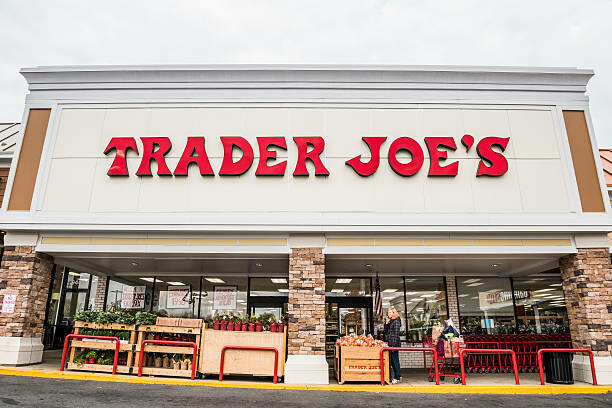 Photo: Getty Images/Ablokhin
So you're making a run for some $3 chuck and thought "Maybe I should check out some of TJ's food they have to offer for the season." Well, Trader Joe's is seasonally on point all the time, and here are some of the foods you need to check out on your next trip.
Pumpkin Chocolate Chunk Oatmeal Cookie Mix- Just add butter, egg, and water and bake for 15 minutes and you've got your new favorite fall cookie hot from the oven.
Chili Onion Crunch- This dip with a smoky kick is good on everything from dumplings to hummus.
Maple & Sea Salt Kettle Corn- Love a sweet and salty combo? This snack is crunchy, salty, and sweetened with maple sugar.
Maple Streusel Breads- More for the maple fans, this stuff is great as is and even better toasted and slathered with butter.
Pumpkin Pie Spiced Ginger Brew- It's fizzy and full of fall flavors - both mulled apple cider and pumpkin pie. Plus, it's non-alcoholic, so everyone can sip on this stuff.
Apple Cider Jam- Made with apples, apple cider, and spices like cinnamon, ginger, and cloves, it's a sweet and tart spread that's basically autumn in a jar.
Pumpkin Bisque- This seasonal soup won't be around long, so snap it up while you can.