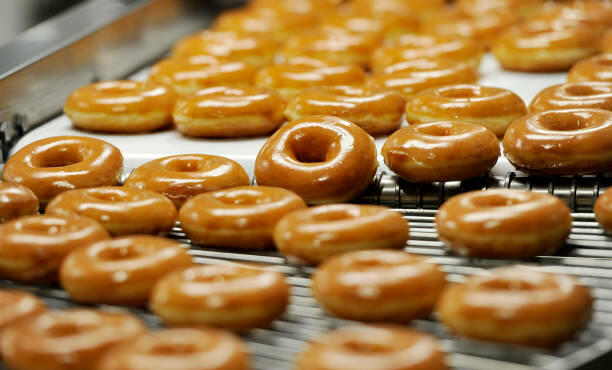 Photo: Getty Images/Portland Press Herald
Halloween is about about the treats, and the newest one is spoooky sweets and they're now available at Krispy Kreme. The new collection, Monster Batch, has 3 cyclops doughnuts and the one eyed beasts look like Mike from "Monsters Inc."
So here are the new Halloween doughnuts you can grab at Krispy Kreme:
Hypno-Henry, the Cake Batter Monster- It's filled with cake batter, dipped in yellow icing and orange sanding sugar, and topped with a "mesmerizing" icing swirl that could hypnotize you into wanting more doughnuts.
Mumford, the Mummy Monster Doughnut -This Original Glazed doughnut is "wrapped" in purple icing and comes with a scary set of teeth.
Slimon, the Slime Monster Doughnut- He's an Original Glazed doughnut covered in green slime and filled with lemon-flavored slime.
Krispy Kreme is offering each guest who comes in wearing a costume on Halloween a free doughnut of their choice, but you can get these now through October 31st.