A Boy Was Bullied For DIY College Shirt, But Now It's An Official UT Design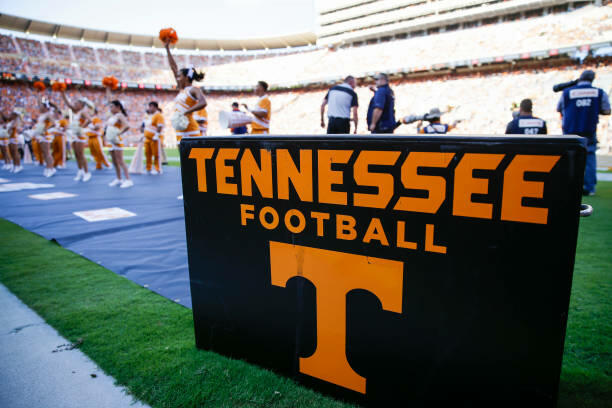 Photo: Getty Images/Silas Walker
A Florida fourth-grader didn't own any University of Tennessee clothing, but he loves the school and wanted to represent the Vols during his school's "College Colors Day," so he made his own shirt. EnterLaura Snyder, his teacher at Altamonte Elementary. She says he was so excited and drew a "U.T." logo on paper and pinned it to his orange T-shirt. But after other students teased him and laughed at his homemade shirt, the little boy was devastated.
Snyder wanted to try to cheer him up by buying him an official University of Tennessee shirt and asked if friends had contacts at the school who could "make it a little extra special for him." She put her request on and U.T. fans helped her post go viral and the college sent a package full of swag and clothes for the boy.
The teacher updated the post to share how excited her student was to get the box of goodies, but the best part? University of Tennessee has turned his "U.T." designinto an official shirt. Even better? A portion of the proceeds from the shirts will go to theSTOMP Out Bullying Foundation. Snyder says when she told the boy the good news, he "walked taller" and she "could tell his confidence grew."

TJ, Janet & JRod
Want to know more about TJ Janet & JROD!? Get their official bio, social pages & articles on KJ103!
Read more