Here's How To Handle School Drop Off Like A Boss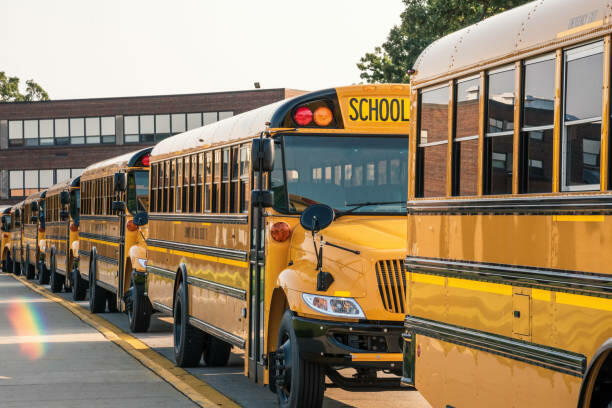 Photo: Getty Images/DavidPrahl
So it's that time of year again. Back to school time is here, and not only is it hard for the students going back to class, but it's also hard on parents who are dropping of their kids. So how can you make the drop-off line and easier experience? Check out these tips.
Do A Practice Run
We know it get easy to fall into the lazy days of summer, but when it's time to go back, make it easy on yourself and take some time to practice. The key is as parents is, we need to stay calm.
You can also walk the school grounds a few days before school starts so everyone knows their way around. You can also try to schedule a meeting with your teacher and the staff if possible so everyone knows everyone.
Have goodbye rituals -- and make them fun
Create a transitional object. Maybe a ring, or a friendship bracelet for you and your kid. Come up with a little saying or mantra so whenever they're upset or feeling scared it can help calm them. Make it a piece of you to help them if times get hard.
Streamline That routine
Get ahead of the curve. Until they are used to the new schedule, have them in bed a little earlier the first week back. Getting acclimated to the new schedule early will take away some of the shock at drop off time.
Now get out there and enjoy your time back at school

TJ, Janet & JRod
Want to know more about TJ Janet & JROD!? Get their official bio, social pages & articles on KJ103!
Read more