Fergie Struggled With The Anthem In Rehearsals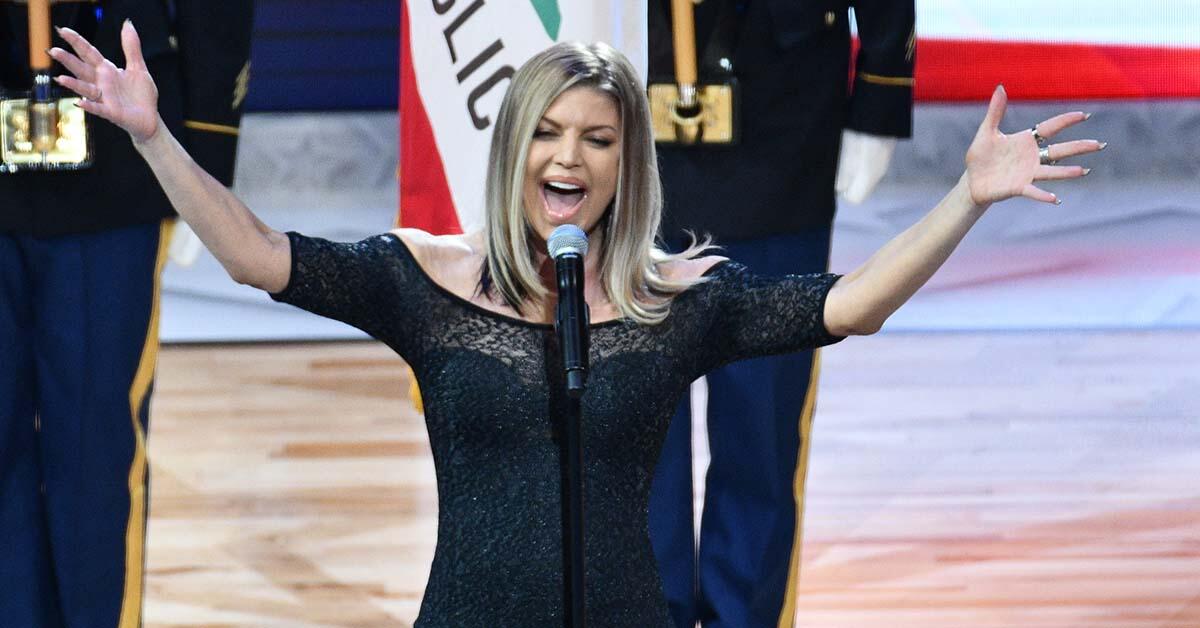 Fergie was blasted for her way too sexy performance of the National Anthem at the NBA All-Star Game this weekend. Well, it turns out she wasn't pulling it off in rehearsal either.
Footage of her practice shows honor guard members standing at attention for over ten minutes as she rehearsed. She apparently struggled with portions of the song and had to sing it three times. She seemed particularly uneasy about the section where she sounded like she was shrieking.