Ed Sheeran Address The Rumors About Taylor Swift's Song "Dress"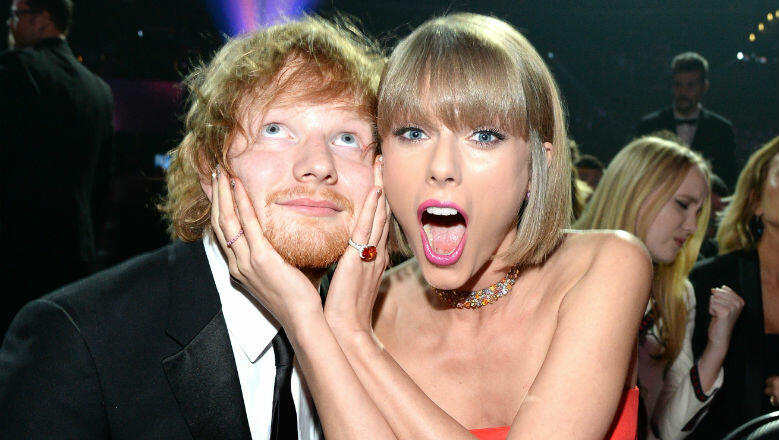 One of the many theories swirling around Taylor Swift's "reputation" is that the sexy song "Dress" was written about Ed Sheeran, but Ed has now debunked the theory.
Fans speculated it might be about Ed because the tune has her pining for a "best friend," and he is one of hers. There is also the mention of a golden tattoo, and he has bright orange tiger on his chest, and she does feature the line "in the shape of you" in the song, and "Shape of You" is one of Ed's biggest hits.
But during an Internet livestream for "August Man," Ed addressed the rumors and points to one specific description in the song, a reference to a certain haircut, that makes him believe it isn't about him.
"I don't think it is [about me]. I think if you read into it... It's not..," he said. "You know, because she mentions someone with a buzzcut haircut, and I've never had a buzzcut haircut."